Quality Control
The entire manufacturing process from acceptance of Raw Materials to the final stage of delivery finished products are carefully monitored under strict control.
With fully laboratory instruments, all properties of the rubber compound can be measured. Finished goods from each batch are tested to ensure that the products conform to customers' standards.
The monitoring and measuring equipments willl be calibrated and protected to ensure the results are valid.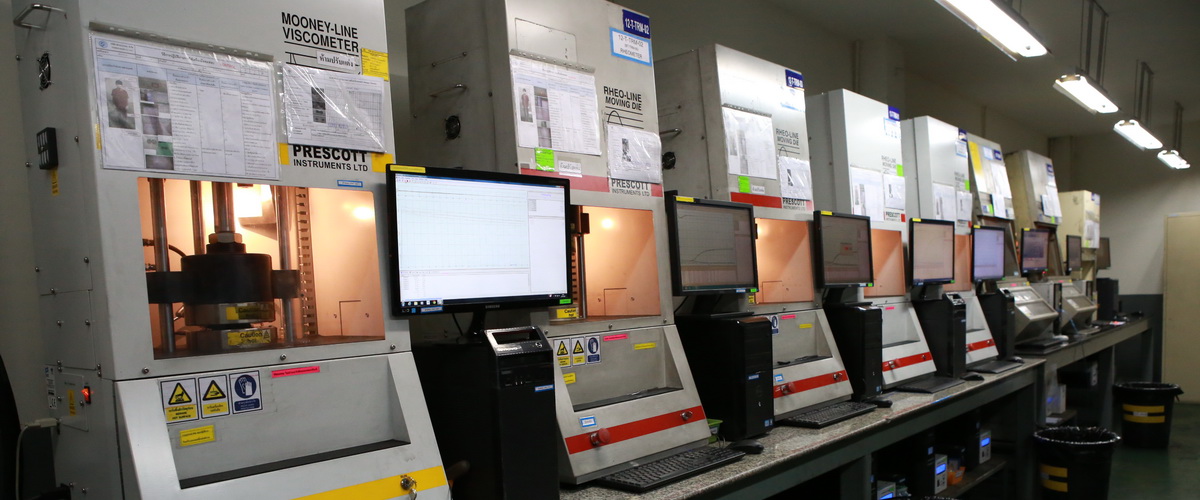 Supplier
It is Siamnavakam's policy to purchase from suppliers who consistently meet Siamnavakam's requirements for quality, delivery, service, and reliability. We require all suppliers to implement and maintain an established quality system to assure continued product compliance to any process or material specification at optimized value to our customers.
RoHS –REACH Control
We are committed to protect the environment and complying with the European Directive (EU) 2002 /95/EC regarding the Restriction of Hazardous Substances (RoHS). For these purposes, the maximum concentration values of the restricted by weight will be controlled. Therefore, our suppliers have to confirm the compliance status of relevant products to us.
The Supplier shall provide ;
1. Third party certification (from accredited laboratory) for testing the compliance of delivered products.
2. Update MSDS and specification
We are welcome potential new suppliers of materials and services. If you are interested to work with us. Please send your brief profile and product list to  purchase@siamnavakam.com